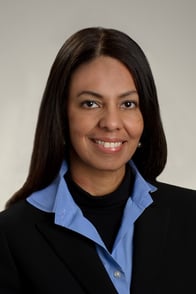 Miriam Stella Moyeno-Delgado
Miriam Stella Moyeno-Delgado
Senior Home Lending Advisor
NMLS ID: 444887
"I am dedicated to providing you with professional service and guidance throughout the mortgage process."
Contact Miriam
Email:
miriam.s.moyeno-delgado@chase.com
Languages Spoken
Fluent in Spanish
About Miriam
With fluency in Spanish, Miriam proudly serves clients in the Chicago, IL area. Miriam has 20 years of experience as a Senior Home Lending Advisor and specializes in conforming loans and jumbo mortgages. Whether you're a first-time homebuyer, need to expand or downsize, or are looking for a second home, Miriam is here to help you find the right mortgage to fit your needs. Starting with a review of your finances, Miriam can help you get a clear picture of what might work best for you. Miriam will explain your options, answer any questions you may have, keep you informed and guide you through every step of the mortgage process. Above all, Miriam wants to ensure that you have a positive home lending experience.
Homebuyer assistance finder
Whether you've found the perfect home or you're just looking, reviewing available assistance available programs can help you form a strategy for moving forward. Enter property and household information below to see if there's an exclusive Chase Homebuyer Grant or closing benefit available.
ANY INFORMATION YOU SUBMIT ON THIS FORM IS BEING SUBMITTED TO DOWN PAYMENT RESOURCE AND NOT CHASE BANK. THE DATA AND VALUATIONS ARE PROVIDED AS IS WITHOUT WARRANTY OR GUARANTEE OF ANY KIND, EITHER EXPRESS OR IMPLIED, INCLUDING WITHOUT LIMITATION, ANY WARRANTIES OF MERCHANTABILITY OR FITNESS FOR A PARTICULAR PURPOSE. THE EXISTENCE OF THE SUBJECT PROPERTY AND THE ACCURACY OF THE VALUATIONS ARE ESTIMATED BASED ON AVAILABLE DATA AND DO NOT CONSTITUTE AN APPRAISAL OF THE SUBJECT PROPERTY AND SHOULD NOT BE RELIED UPON IN LIEU OF UNDERWRITING OR AN APPRAISAL.
Recent Reviews
4.8 out of 5
(Based on 4 Reviews)
December 16, 2022

The attention received by the Chase agents was great and helped me understand the whole process

September 28, 2022

The reason we had such a good experience and would recommend Chase was the service provided by our specialist, Miriam Moyenoi-Delgado. From the first moment we met her in the office, she was warm, welcoming, and ready to help. As our buying process continued Miriam became part of our team. She checked in with us on our search and even shared some good listings she had found. Miriam took us in and treated us like family. She made time away from her own family weekend to help us with an approval letter for a home we were very excited about. When our offer fell short, she talked us through the process and reassured us that "our home was out there waiting for us". We had two agents push back on our use of Chase as a lender. They had negative impressions from previous experience, and said Chase was too slow and lacked follow-through. We were told to consider other local brokers. We stood by Chase, because the service and responsiveness of Miriam (and later Samantha) was unparalleled. When we finally found our home (our 5th offer) the other agent started to push back on having Chase as our lender. Even our agent stepped up and defended Miriam. He had seen the amazing service that we had received and his own perceptions had shifted. At closing, everything was smooth. Our closer even commented on the preparedness and ease of the close. Miriam (and team) not only helped us buy a home, her responsive and caring service helped change Chase's public image with industry professionals. That says a lot about how great our service was with Miriam.

If I had to take out a mortgage again, I would use Chase. Miriam provided exemplary service. She wasn't just part of our financial team, she was part of our family. She called and checked in on us. She consoled us. She guided us in the process and answered our stupid questions with grace along the way. She reassured us. She won our hearts with exceptional, friendly service. After our first meeting with Miriam, I knew that we would work together. After our second offer, I knew we'd stand by Miriam and Chase. But, I didn't know that we'd become friends. If we needed another mortgage, I'd be coming back to Chase just to work with Miriam. She is a valued part of our financial family. You'd be wise to keep her a part of yours.

September 27, 2022

Miriam did an incredible job helping us as we are first time home buyers. She helped us every step of the way and answered any and every question that we had. She is an incredible employee of yours. I will gladly recommend her to any and every person I know that would be looking to buy a home.
Displaying
reviews 1 - 4
out of the 4 most recent
What Chase offers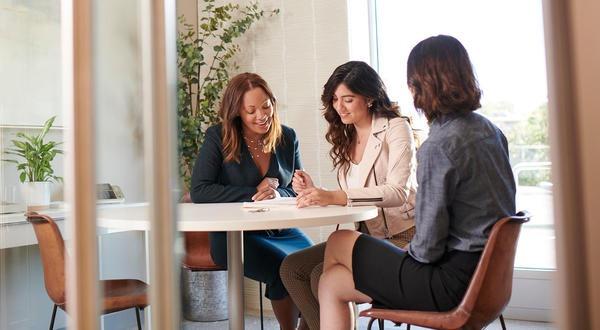 Home loans
Whether you want to purchase a new home, refinance or access cash with a home equity line of credit, we offer a variety of options and expert advice to help achieve your goals.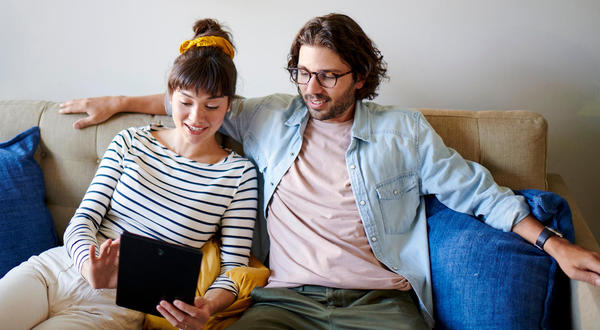 Mortgage application tool
Get convenient online access to view and e-sign forms, upload documents, track your status and communicate with your Chase home lending team.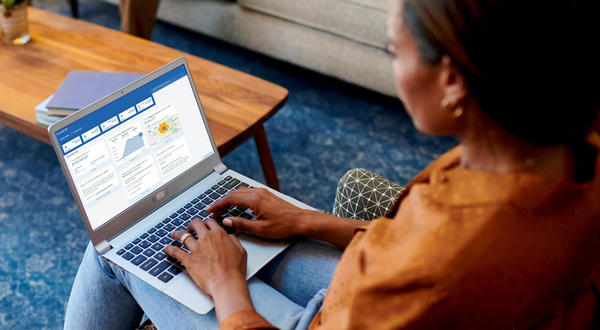 Chase MyHomeSM dashboard
Sign in online anytime after your closing for in-depth views of your home loan, taxes, insurance, neighborhood sales trends and more.
Frequently Asked Questions
When is it time to stop renting and buy a home?
When debating between renting vs. buying, you need to think about your lifestyle and finances. While renting can provide more flexibility, owning a home enables you to build equity in the property and may provide tax benefits.

Buying a home is a huge step, especially when you're moving from renting to owning.
How can I get information on mortgage loan options?
At Chase, you can choose from several types of mortgage loans to finance your home purchase. A Home Lending Advisor can help you understand the differences between the various loan options so you find one that best suits your financial situation.
Once you understand what you want out of a home, determining your housing budget is essential. After determining a loose housing budget, you'll need to decide how much you'll be comfortable paying each month. Your real estate agent will help you find the right home based on all of these factors. Looking for more information? Read our guide on "How to Find the Perfect Home!"
What documents will I need to apply for a mortgage?
Traditional loans usually require documents that verify your employment, income and assets, and may include:
• Your Social Security number
• Pay stubs for the last two months
• W-2 forms for the past two years
• Bank statements for the past two or three months
• One to two years of federal tax returns
• A signed contract of sale (if you've already chosen your new home)
• Information on current debt, including car loans, student loans and credit cards
What is better: a fixed or an adjustable interest rate?
If you plan to be in your home for more than seven years, you may want to consider a fixed-rate mortgage, which offers predictable payments and long-term protection against rising mortgage interest rates. If you plan to be in your home for seven years or less, an adjustable-rate mortgage (ARM) could be attractive. Keep in mind that with an ARM, your monthly payments have the potential to go up each time your interest rate adjusts.
Current Chase Mortgage Rates
The annual percentage rate (APR), is the cost of credit over the term of the loan expressed as an annual rate. The APR shown here is based on the interest rate, any points, and mortgage insurance for FHA loans. It does not take into account the processing fee or any other loan specific finance charges you may be required topay. Rates are estimated by state and actual rates may vary.
Purchase Rates: Rates displayed in the table include approximately 1 point and are based on the following assumptions: conforming 30 year fixed, 15 year fixed, 7/6 ARM and 5/6 ARM based on a loan amount of $300,000 to $349,999 with a down payment of 20%. 30 year fixed FHA based on a loan amount of $200,000 to $249,999 with a down payment of 3.5%. 30 year fixed Jumbo based on a loan amount of $1,000,000 to $1,049,999 with a down payment of 30%. All loans assume a single family residence, purchase loan, mortgage rate lock period of 30 days and customer profile with excellent credit.See estimated monthly payments
Refinance Rates: Rates displayed in the table include approximately 1 point and are based on the following assumptions: conforming 30 year fixed, 15 year fixed, 7/6 ARM and 5/6 ARM based on a loan amount of $300,000 to $349,999 with a loan-to-value of 75%. 30 year Jumbo based on a loan amount of $1,000,000 to $1,049,999 with a loan-to-value of 70%. All loans assume a single family residence, refinance loan, mortgage rate lock period of 45 days in all states except NY which has a rate lock period of 60 days and customer profile with excellent credit. See estimated monthly payments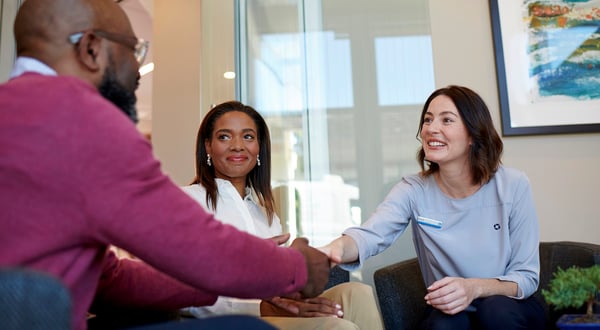 About Chase Home Lending
Whether you want to purchase a new home, refinance for a lower rate or use your home's equity for updates, we're ready to help you make it happen. You get a variety of powerful online mortgage tools and resources, a dedicated Chase Home Lending Advisor with you every step of the way and access to a personal online site for regular updates about your loan, neighborhood home sales and more.
1. The NMLS ID is a unique identification number that is issued by the Nationwide Mortgage Licensing System and Registry (NMLS) to each Mortgage Loan Originator (MLO) 2. The annual percentage rate (APR) is the cost of credit over the term of the loan expressed as an annual rate. The APR shown here is based on the interest rate, any points, and mortgage insurance for FHA loans. It does not take into account the processing fee or any other loan-specific finance charges you may be required to pay. Rates are estimated by state and actual rates may vary. Rate, points and APR may be adjusted based on several factors, including, but not limited to, state of property location, loan amount, documentation type, loan type, occupancy type, property type, loan to value and your credit score. Your final rate and points may be higher or lower than those quoted based on information relating to these factors, which may be determined after you apply. Tools and calculators are provided as a courtesy to help you estimate your mortgage needs. Results shown are estimates only. Speak with a Chase Home Lending Advisor for more specific information. Message and data rates may apply from your service provider. FHA loans require an up-front mortgage insurance premium (UFMIP), which may be financed, or paid at closing, and monthly premiums will apply. For the Adjustable-Rate Mortgage (ARM) product, interest is fixed for a set period of time, and adjusts periodically thereafter. At the end of the fixed-rate period, the interest and payments may increase according to future index rates. The APR may increase after the loan closes. 3. This Homebuyer assistance finder (Tool) is provided by Workforce Resource, LLC, and is not affiliated with JPMorgan Chase, N.A. (Chase). The Tool is provided as a courtesy for the purpose of finding available grants in your area. Chase does not guarantee the search results. Program availability and eligibility criteria are subject to change without notice. Neither the accuracy of program information nor the suitability of a program for your situation are guaranteed. The search results displayed should not be considered an exhaustive list of grants that may be available for you. Speak with a Chase Home Lending Advisor for more specific information or to learn about additional programs. 4. The Chase Homebuyer Grant is available on primary residence purchases only. Customer may be eligible for the $2,500 or $5,000 savings when applying for a DreaMaker℠, Standard Agency, FHA and VA home purchase mortgage loan product and where applicable census tract requirements are met. Income limits and homebuyer education apply on a DreaMaker mortgage. The Chase Homebuyer Grant funds will be applied at purchase loan closing first to points on the loan, if any, then to Chase fees, then to non-Chase fees or down payment. Grant funds may not be used for the down payment on an FHA purchase loan. The Homebuyer Grant may be considered miscellaneous income and may be reportable on Form 1099-MISC (Miscellaneous Information) or Form 1042-S (Foreign Person's U.S. Source Income Subject to Withholding) to the customer and the IRS, for the year in which they are awarded. We encourage customers to consult with a personal tax advisor for questions about the impact to personal income tax returns. 5. The Chase VA Loan Purchase Closing Cost Benefit will be applied at closing first to points on the loan, if any, then to Chase fees, then to non-Chase fees. Closing cost benefit may not be used for the down payment and any remaining funds will be applied as a principal reduction. The benefit is available only on primary residence purchase loans and is not available for any refinance loans. The Chase VA Loan Purchase Closing Cost Benefit may be considered miscellaneous income and may be reportable on Form 1099-MISC (Miscellaneous Information) or Form 1042-S (Foreign Person's U.S. Source Income Subject to Withholding) to the customer and the IRS, for the year in which they are awarded. We encourage customers to consult with a personal tax advisor for questions about the impact to personal income tax returns. Ð'd6. Property search is provided by HouseCanary, Inc. (HouseCanary), a licensed real estate brokerage. HouseCanary, powered by ComeHome, is not affiliated with JPMorgan Chase, N.A. (Chase). ComeHome is provided to you as a courtesy. Chase is not responsible for the real estate services and the search results provided by ComeHome. Restrictions and limitations apply to the access of Chase MyHome. All home lending products are subject to credit and property approval. Rates, program terms and conditions are subject to change without notice. Not all products are available in all states or for all amounts. Other restrictions and limitations apply. Home lending products offered by JPMorgan Chase Bank, N.A. Member FDIC