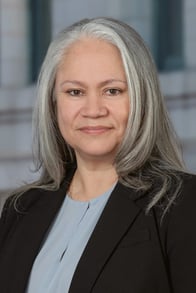 Angelica Aragones
Angelica Aragones
Home Lending Advisor
NMLS ID: 314938
"I am committed to providing you with the highest quality products and services."
Contact Angelica
Email:
angelica.aragones@chase.com
Languages Spoken
Fluent in Spanish
About Angelica
With fluency in Spanish, Angelica proudly serves clients in the Chicago, IL area. Angelica has 30 years of experience as a Home Lending Advisor and specializes in pre-qualification, low-to-moderate income lending programs, fixed-rate mortgages, and first-time homebuyer programs. Whether you're a first-time homebuyer, need to expand or downsize, or are looking for a second home, Angelica is here to help you find the right mortgage to fit your needs. Starting with a review of your finances, Angelica can help you get a clear picture of what might work best for you. Angelica will explain your options, answer any questions you may have, keep you informed and guide you through every step of the mortgage process. Above all, Angelica wants to ensure that you have a positive home lending experience.
Recent Reviews
5.0 out of 5
(Based on 1 Reviews)
March 15, 2022

I don't know if there is enough room to leave my feedback. First, let me say that it was indeed an absolute pleasure to have Angelica Aragones in my corner and having my back through the whole refinancing process. Her soft-spoken voice calmed the raging bull in me enough so that I took a chance and allowed Angelica to go forward with the refinance. I am so glad and grateful that I did. Her tenacity to make sure all of the "I's" were dotted and the "T's" were crossed enabled this refinancing to go off without a hitch! When I initially returned Angelica Aragones' call, I had intended to read her the riot act and give her a piece of my mind - Chase calling me to refinance after being turned down not twice, but three times - boy, is she going to get it from me!! It was the best decision I made - to trust her and her years of experience to get me through this process! Thank you, Angelica - for taking on this mountainous task and seeing it through to the end. Your efforts have changed my perception of Chase and, because of you and the team of wonderful, diligent folks that worked with you, I will remain a loyal Chase customer! You have renewed my faith in Chase and in exceptional customer service!

Response from Angelica Aragones

March 16, 2022

Thank you for this thoughtful review, Michelle. We understand a home refinance can initially feel overwhelming, so we are delighted Angelica Aragones was able to help you navigate the process. We truly appreciate your business.
Sincerely, Chase
What Chase offers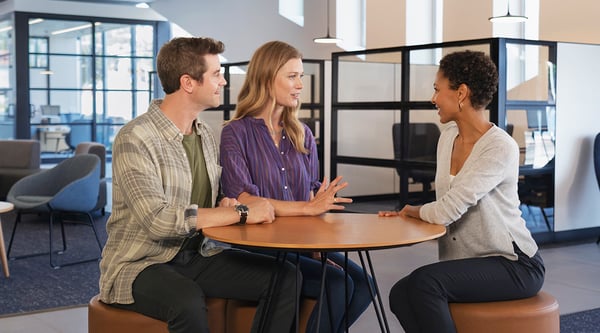 Home loans
Whether you want to purchase a new home, refinance or access cash using the equity in your home, we offer a variety of options and expert advice to help achieve your goals.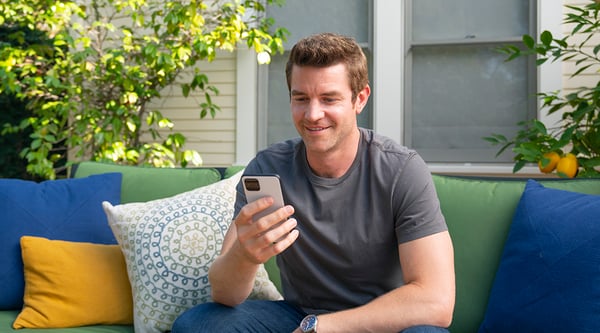 Mortgage application tool
Get convenient online access to view and e-sign forms, upload documents, track your status and communicate with your Chase home lending team.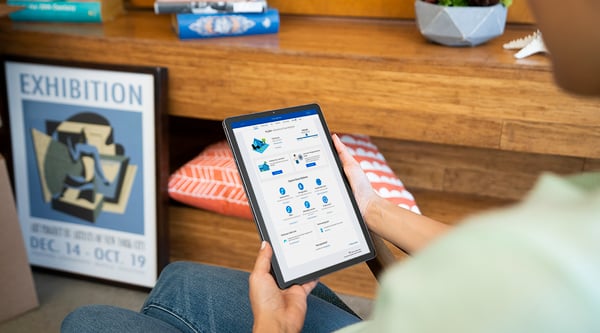 Chase MyHomeSM dashboard
Sign in online anytime after your closing for in-depth views of your home loan, taxes, insurance, neighborhood sales trends and more.
Frequently Asked Questions
When is it time to stop renting and buy a home?
When debating between renting vs. buying, you need to think about your lifestyle and finances. While renting can provide more flexibility, owning a home enables you to build equity in the property and may provide tax benefits.

Buying a home is a huge step, especially when you're moving from renting to owning.
How can I get information on mortgage loan options?
At Chase, you can choose from several types of mortgage loans to finance your home purchase. A Home Lending Advisor can help you understand the differences between the various loan options so you find one that best suits your financial situation.
Once you understand what you want out of a home, determining your housing budget is essential. After determining a loose housing budget, you'll need to decide how much you'll be comfortable paying each month. Your real estate agent will help you find the right home based on all of these factors. Looking for more information? Read our guide on "How to Find the Perfect Home!"
What documents will I need to apply for a mortgage?
Traditional loans usually require documents that verify your employment, income and assets, and may include:
• Your Social Security number
• Pay stubs for the last two months
• W-2 forms for the past two years
• Bank statements for the past two or three months
• One to two years of federal tax returns
• A signed contract of sale (if you've already chosen your new home)
• Information on current debt, including car loans, student loans and credit cards
What is better: a fixed or an adjustable interest rate?
If you plan to be in your home for more than seven years, you may want to consider a fixed-rate mortgage, which offers predictable payments and long-term protection against rising mortgage interest rates. If you plan to be in your home for seven years or less, an adjustable-rate mortgage (ARM) could be attractive. Keep in mind that with an ARM, your monthly payments have the potential to go up each time your interest rate adjusts.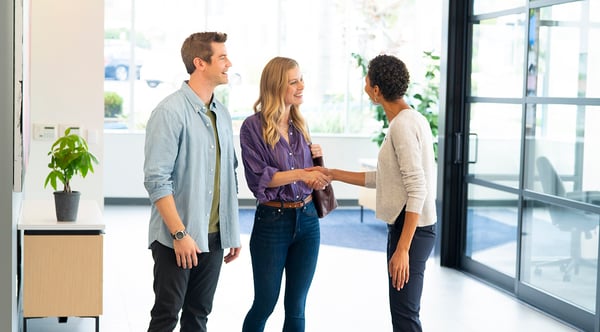 About Chase Home Lending
Whether you want to purchase a new home, refinance for a lower rate or use your home's equity for updates, we're ready to help you make it happen. You get a variety of powerful online mortgage tools and resources, a dedicated Chase Home Lending Advisor with you every step of the way and access to a personal online site for regular updates about your loan, neighborhood home sales and more.
The NMLS ID is a unique identification number that is issued by the Nationwide Mortgage Licensing System and Registry (NMLS) to each Mortgage Loan Originator (MLO)
The annual percentage rate (APR), is the cost of credit over the term of the loan expressed as an annual rate. The APR shown here is based on the interest rate, any points, and mortgage insurance for FHA loans. It does not take into account the processing fee or any other loan specific finance charges you may be required topay. Rates are estimated by state and actual rates may vary.
Rate, points and APR may be adjusted based on several factors including, but not limited to, state of property location, loan amount, documentation type, loan type, occupancy type, property type, loan to value and your credit score. Your final rate and points may be higher or lower than those quoted based on information relating to these factors, which may be determined after you apply.
FHA loans require an up-front mortgage insurance premium (UFMIP) which may be financed, or paid at closing and monthly premiums will apply.
For the Adjustable-Rate Mortgage (ARM) product, interest is fixed for a set period of time, and adjusts periodically thereafter. At the end of the fixed-rate period, the interest and payments may increase. The APR may increase after the loan consummation
Tools and calculators are provided as a courtesy to help you estimate your mortgage needs. Results shown are estimates only. Speak with a Chase Home Lending Advisor for more specific information. Message and data rates may apply from your service provider.
All home lending products are subject to credit and property approval. Rates, program terms and conditions are subject to change without notice. Not all products are available in all states or for all amounts. Other restrictions and limitations apply.
Home lending products offered by JPMorgan Chase Bank, N.A.
The statements, views and opinions expressed about a product or service received are those of the customer. All results, outcomes, and experiences may not be the same for all customers. JPMorgan Chase Bank N.A. or any of its affiliates are not liable for decisions made or actions taken in reliance on any of the information or opinions expressed.