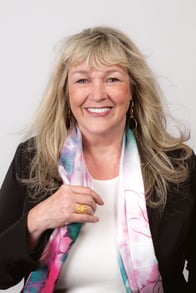 Lynne Billac
Lynne Billac
Senior Home Lending Advisor
NMLS ID: 502305
"If you are looking for a mortgage specialist with experience and in-depth industry knowledge, look no further."
Contact Lynne
Email:
lynne.billac@chase.com
About Lynne
Lynne proudly serves clients in Lynne proudly serves clients in Aspen and Vail . Lynne has 29 years of experience as a Senior Home Lending Advisor and specializes in lending to self-employed clients, fixed-rate mortgages, adjustable-rate mortgages, vacation home financing, condo and co-op lending, and conforming loans and jumbo mortgages. Whether you're a first-time homebuyer, need to expand or downsize, or are looking for a second home, Lynne is here to help you find the right mortgage to fit your needs. Starting with a review of your finances, Lynne can help you get a clear picture of what might work best for you. Lynne will explain your options, answer any questions you may have, keep you informed and guide you through every step of the mortgage process. Above all, Lynne wants to ensure that you have a positive home lending experience.
Lynne's Certifications
Chase Certified in VA Loans
Chase Certified in Chase Private Client Lending
Recent Reviews
5.0 out of 5
(Based on 8 Reviews)
November 10, 2022

As a first time home buyer I felt concern and fear for the banking process. Not to have worried, Lynne brought it all together in a tidy package and kept me on track and feeling confident. It went perfectly and I can thank Lynne Billac for her expertise and patience!

Response from Lynne Billac

November 10, 2022

Brenda, thank you so much for reviewing our services. Purchasing a home can be stressful. We're glad to hear that Lynne Billac made the process so smooth for you. Your review made our day.
Sincerely, Chase

September 8, 2022

Lynne and Debbie were a joy to work with.

June 16, 2022

Anyone in the Colorado Market knows how challenging it has been to find a home for the last few years. Lynne was positive, patient and supportive after a few offers fell through, however, she stuck with us until we found our dream home and made the process so much easier! She explained each step along the way and never doubted that we would find the right home. Highly recommend Lynne for her experience and kindness. Thank you, Lynne:)

Response from Lynne Billac

June 16, 2022

We love helping customers purchase their dream home, Heidi. Here at Chase we stride for excellence, so we are pleased to hear we met your expectations! Thank you for your positive review.
Sincerely, Chase

April 5, 2022

She is friendly, approachable, has a great sense of humor. She also is a very accomplished lender, and she has a great grasp for not only details but an
overview of the final goal. We would work for her in the future. She made the experience one of the easiest, seamless experiences. I can assure you she is a tremendous asset!She has our 10 Star approval!

Response from Lynne Billac

April 6, 2022

We are delighted Lynne Billac exceeded your expectations. Here at Chase, we work hard to meet the unique needs of our customers. Your review made our day!
Sincerely, Chase

February 7, 2022

Lynne is not just a consummate professional, but an enormous joy to work with.She masterfully navigates the world of finance, which can be quite complicated and confusing a lot of the times. In fact, she very much sails you through the process to protect you from overwhelm which is very common for such procedures. We could not have had a better journey with anyone else. She was available night and day and went beyond our expectations. At the end of our journey we were actually parting like old friends...except that we would fervently recommend her to any and everyone. The litmus test is that we would work with her again, in a heartbeat.

Response from Lynne Billac

February 8, 2022

We are so grateful that you left us such positive feedback, David & Edita. We're grateful you took the time to leave Lynne Billac such positive feedback. This type of experience is exactly what we strive for. Reviews like yours help our business grow!
Sincerely, Chase

February 4, 2022

Lynne was a joy to work with. Personable, knowledgeable, and resourceful; she really knows this business and how to get things done. I have never had a refi go so smoothly and which such confidence that Lynne had all the bases covered for me. Thanks Lynne!

Response from Lynne Billac

February 7, 2022

Thank you for this thoughtful review of Lynne Billac, Joe. We are glad our market knowledge was useful during this process! It was a pleasure working with you and hope you'll choose Chase again in the future!
Sincerely, Chase

January 29, 2022

Lynne did an awesome job putting loans together on two investment properties located in Basalt. It was a difficult and complicated loan application using proceeds from a 1031 exchange and in the name of our LLC. Lynne was dedicated to getting these loans approved despite the many complications that arose to make our loans possible. Our loan approvals would not have taken place without Lynne's perseverance and dedication to see the loan process through to the end. Anybody working with Lynne will get her full attention and she will make herself available seven days a week. I can highly recommend Lynne for any loan assistance.

Response from Lynne Billac

January 31, 2022

We appreciate you taking the time to leave Lynne Billac such a positive review, Carter. We absolutely love hearing positive experiences and appreciate you taking the time to share yours with us. It was a pleasure working with you and hope you'll choose Chase again in the future!
Sincerely, Chase

January 14, 2022

Lynne is amazing! As a first time home buyer (under a time crunch no less) I had SO many questions about the process. Lynne was always available to answer my questions (phone/email/in-person) no matter how basic they were. She walked me through everything from rate lock, picking the right mortgage for my needs, and the loan and closing processes, always explaining what was happening and why. She wanted to ensure that 1. I was informed and 2. that I was picking the right Chase product for my needs. She was so responsive which was incredibly reassuring. Lynne went over all the different paperwork, walked me through the closing estimate and educated me on what closing day would be like ("this form means x". At the closing (which was just between me and the title company rep due to COVID), I felt fully prepared for all the paperwork I was signing. Lynne cares so much about her clients and is genuinely excited to see them make their way through the process to moving day (or a refi). Her guidance helped me avoid so many hiccups and pitfalls along the way. I know she does a great job with all her clients, but as a first time home buyer, she took the time to reassure me as I made the biggest purchase of my life. She has so much great advice and knowledge about mortgages - if you listen to her and follow her instructions to the T the loan process will be easy. I'd recommend her to anyone!

Response from Lynne Billac

January 18, 2022

Thank you, Kristin, for your rave review. We are thrilled Lynne Billac was able guide you through your first home purchase. We're glad you chose Chase and hope to work with you again in the future.
Sincerely, Chase
Displaying
reviews 1 - 8
out of the 8 most recent
What Chase offers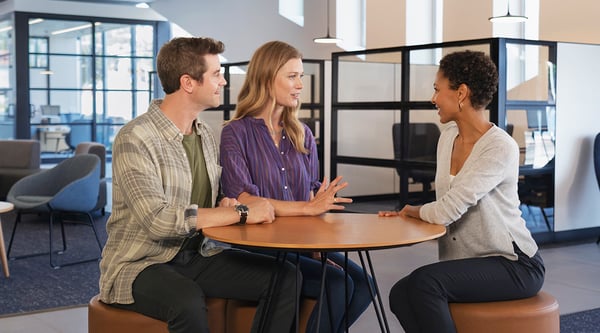 Home loans
Whether you want to purchase a new home, refinance or access cash using the equity in your home, we offer a variety of options and expert advice to help achieve your goals.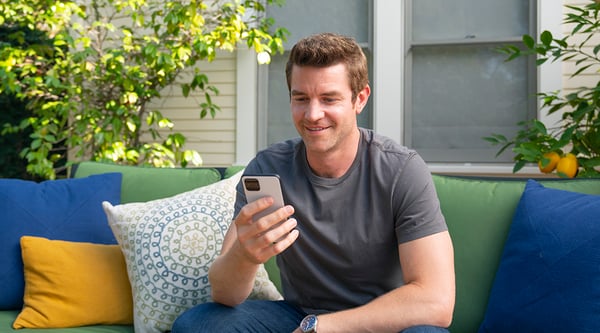 Mortgage application tool
Get convenient online access to view and e-sign forms, upload documents, track your status and communicate with your Chase home lending team.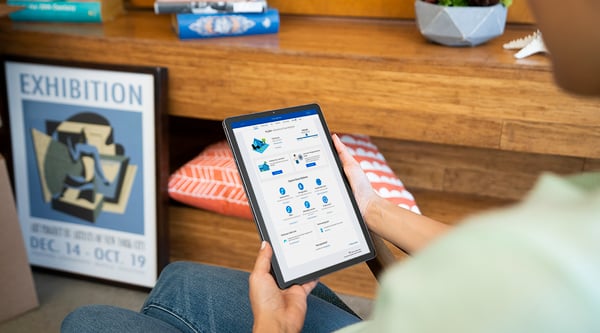 Chase MyHomeSM dashboard
Sign in online anytime after your closing for in-depth views of your home loan, taxes, insurance, neighborhood sales trends and more.
Frequently Asked Questions
When is it time to stop renting and buy a home?
When debating between renting vs. buying, you need to think about your lifestyle and finances. While renting can provide more flexibility, owning a home enables you to build equity in the property and may provide tax benefits.

Buying a home is a huge step, especially when you're moving from renting to owning.
How can I get information on mortgage loan options?
At Chase, you can choose from several types of mortgage loans to finance your home purchase. A Home Lending Advisor can help you understand the differences between the various loan options so you find one that best suits your financial situation.
Once you understand what you want out of a home, determining your housing budget is essential. After determining a loose housing budget, you'll need to decide how much you'll be comfortable paying each month. Your real estate agent will help you find the right home based on all of these factors. Looking for more information? Read our guide on "How to Find the Perfect Home!"
What documents will I need to apply for a mortgage?
Traditional loans usually require documents that verify your employment, income and assets, and may include:
• Your Social Security number
• Pay stubs for the last two months
• W-2 forms for the past two years
• Bank statements for the past two or three months
• One to two years of federal tax returns
• A signed contract of sale (if you've already chosen your new home)
• Information on current debt, including car loans, student loans and credit cards
What is better: a fixed or an adjustable interest rate?
If you plan to be in your home for more than seven years, you may want to consider a fixed-rate mortgage, which offers predictable payments and long-term protection against rising mortgage interest rates. If you plan to be in your home for seven years or less, an adjustable-rate mortgage (ARM) could be attractive. Keep in mind that with an ARM, your monthly payments have the potential to go up each time your interest rate adjusts.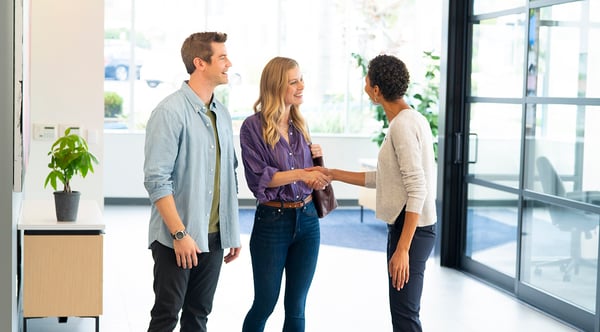 About Chase Home Lending
Whether you want to purchase a new home, refinance for a lower rate or use your home's equity for updates, we're ready to help you make it happen. You get a variety of powerful online mortgage tools and resources, a dedicated Chase Home Lending Advisor with you every step of the way and access to a personal online site for regular updates about your loan, neighborhood home sales and more.
The NMLS ID is a unique identification number that is issued by the Nationwide Mortgage Licensing System and Registry (NMLS) to each Mortgage Loan Originator (MLO) The annual percentage rate (APR), is the cost of credit over the term of the loan expressed as an annual rate. The APR shown here is based on the interest rate, any points, and mortgage insurance for FHA loans. It does not take into account the processing fee or any other loan specific finance charges you may be required to pay. Rates are estimated by state and actual rates may vary. Rate, points and APR may be adjusted based on several factors including, but not limited to, state of property location, loan amount, documentation type, loan type, occupancy type, property type, loan to value and your credit score. Your final rate and points may be higher or lower than those quoted based on information relating to these factors, which may be determined after you apply. FHA loans require an up-front mortgage insurance premium (UFMIP) which may be financed, or paid at closing and monthly premiums will apply. For the Adjustable-Rate Mortgage (ARM) product, interest is fixed for a set period of time, and adjusts periodically thereafter. At the end of the fixed-rate period, the interest and payments may increase. The APR may increase after the loan consummation Tools and calculators are provided as a courtesy to help you estimate your mortgage needs. Results shown are estimates only. Speak with a Chase Home Lending Advisor for more specific information. Message and data rates may apply from your service provider. All home lending products are subject to credit and property approval. Rates, program terms and conditions are subject to change without notice. Not all products are available in all states or for all amounts. Other restrictions and limitations apply. Home lending products offered by JPMorgan Chase Bank, N.A. The statements, views and opinions expressed about a product or service received are those of the customer. All results, outcomes, and experiences may not be the same for all customers. JPMorgan Chase Bank N.A. or any of its affiliates are not liable for decisions made or actions taken in reliance on any of the information or opinions expressed.