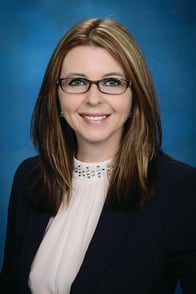 Teresa Freeman
Teresa Freeman
Home Lending Advisor
NMLS ID: 902562
"The greatest compliment I can receive is a referral to a friend or family member."
Contact Teresa
Email:
teresa.m.freeman@chase.com
About Teresa
Teresa proudly serves clients in the Palm Desert, CA area. Teresa has 20 years of experience as a Home Lending Advisor and specializes in pre-qualification, lending to self-employed clients, vacation home financing, FHA and VA mortgages, first-time homebuyer programs, and conforming loans and jumbo mortgages. Whether you're a first-time homebuyer, need to expand or downsize, or are looking for a second home, Teresa is here to help you find the right mortgage to fit your needs. Starting with a review of your finances, Teresa can help you get a clear picture of what might work best for you. Teresa will explain your options, answer any questions you may have, keep you informed and guide you through every step of the mortgage process. Above all, Teresa wants to ensure that you have a positive home lending experience.
Current Chase Mortgage Rates
The annual percentage rate (APR), is the cost of credit over the term of the loan expressed as an annual rate. The APR shown here is based on the interest rate, any points, and mortgage insurance for FHA loans. It does not take into account the processing fee or any other loan specific finance charges you may be required topay. Rates are estimated by state and actual rates may vary.
Purchase Rates: Rates displayed in the table include approximately 1 point and are based on the following assumptions: conforming 30 year fixed, 15 year fixed, 7/6 ARM and 5/6 ARM based on a loan amount of $300,000 to $349,999 with a down payment of 20%. 30 year fixed FHA based on a loan amount of $200,000 to $249,999 with a down payment of 3.5%. 30 year fixed Jumbo based on a loan amount of $1,000,000 to $1,049,999 with a down payment of 30%. All loans assume a single family residence, purchase loan, mortgage rate lock period of 30 days and customer profile with excellent credit.See estimated monthly payments
Refinance Rates: Rates displayed in the table include approximately 1 point and are based on the following assumptions: conforming 30 year fixed, 15 year fixed, 7/6 ARM and 5/6 ARM based on a loan amount of $300,000 to $349,999 with a loan-to-value of 75%. 30 year Jumbo based on a loan amount of $1,000,000 to $1,049,999 with a loan-to-value of 70%. All loans assume a single family residence, refinance loan, mortgage rate lock period of 45 days in all states except NY which has a rate lock period of 60 days and customer profile with excellent credit. See estimated monthly payments
1. The NMLS ID is a unique identification number that is issued by the Nationwide Mortgage Licensing System and Registry (NMLS) to each Mortgage Loan Originator (MLO) 2. The annual percentage rate (APR) is the cost of credit over the term of the loan expressed as an annual rate. The APR shown here is based on the interest rate, any points, and mortgage insurance for FHA loans. It does not take into account the processing fee or any other loan-specific finance charges you may be required to pay. Rates are estimated by state and actual rates may vary. Rate, points and APR may be adjusted based on several factors, including, but not limited to, state of property location, loan amount, documentation type, loan type, occupancy type, property type, loan to value and your credit score. Your final rate and points may be higher or lower than those quoted based on information relating to these factors, which may be determined after you apply. Tools and calculators are provided as a courtesy to help you estimate your mortgage needs. Results shown are estimates only. Speak with a Chase Home Lending Advisor for more specific information. Message and data rates may apply from your service provider. FHA loans require an up-front mortgage insurance premium (UFMIP), which may be financed, or paid at closing, and monthly premiums will apply. For the Adjustable-Rate Mortgage (ARM) product, interest is fixed for a set period of time, and adjusts periodically thereafter. At the end of the fixed-rate period, the interest and payments may increase according to future index rates. The APR may increase after the loan closes. 3. This Homebuyer assistance finder (Tool) is provided by Workforce Resource, LLC, and is not affiliated with JPMorgan Chase, N.A. (Chase). The Tool is provided as a courtesy for the purpose of finding available grants in your area. Chase does not guarantee the search results. Program availability and eligibility criteria are subject to change without notice. Neither the accuracy of program information nor the suitability of a program for your situation are guaranteed. The search results displayed should not be considered an exhaustive list of grants that may be available for you. Speak with a Chase Home Lending Advisor for more specific information or to learn about additional programs. 4. The Chase Homebuyer Grant is available on primary residence purchases only. Customer may be eligible for the $2,500 or $5,000 savings when applying for a DreaMaker℠, Standard Agency, FHA and VA home purchase mortgage loan product and where applicable census tract requirements are met. Income limits and homebuyer education apply on a DreaMaker mortgage. The Chase Homebuyer Grant funds will be applied at purchase loan closing first to points on the loan, if any, then to Chase fees, then to non-Chase fees or down payment. Grant funds may not be used for the down payment on an FHA purchase loan. The Homebuyer Grant may be considered miscellaneous income and may be reportable on Form 1099-MISC (Miscellaneous Information) or Form 1042-S (Foreign Person's U.S. Source Income Subject to Withholding) to the customer and the IRS, for the year in which they are awarded. We encourage customers to consult with a personal tax advisor for questions about the impact to personal income tax returns. 5. The Chase VA Loan Purchase Closing Cost Benefit will be applied at closing first to points on the loan, if any, then to Chase fees, then to non-Chase fees. Closing cost benefit may not be used for the down payment and any remaining funds will be applied as a principal reduction. The benefit is available only on primary residence purchase loans and is not available for any refinance loans. The Chase VA Loan Purchase Closing Cost Benefit may be considered miscellaneous income and may be reportable on Form 1099-MISC (Miscellaneous Information) or Form 1042-S (Foreign Person's U.S. Source Income Subject to Withholding) to the customer and the IRS, for the year in which they are awarded. We encourage customers to consult with a personal tax advisor for questions about the impact to personal income tax returns. Ð'd6. Property search is provided by HouseCanary, Inc. (HouseCanary), a licensed real estate brokerage. HouseCanary, powered by ComeHome, is not affiliated with JPMorgan Chase, N.A. (Chase). ComeHome is provided to you as a courtesy. Chase is not responsible for the real estate services and the search results provided by ComeHome. Restrictions and limitations apply to the access of Chase MyHome. All home lending products are subject to credit and property approval. Rates, program terms and conditions are subject to change without notice. Not all products are available in all states or for all amounts. Other restrictions and limitations apply. Home lending products offered by JPMorgan Chase Bank, N.A. Member FDIC