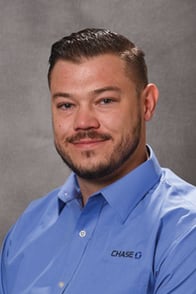 Christopher Bunch
Christopher Bunch
Home Lending Advisor
NMLS ID: 1400602
"I am dedicated to providing you with professional service and guidance throughout the mortgage process."
About Christopher
Christopher proudly serves clients nationwide. Christopher has 8 years of experience as a Home Lending Advisor. Whether you're a first-time homebuyer, need to expand or downsize, or are looking for a second home, Christopher is here to help you find the right mortgage to fit your needs. Starting with a review of your finances, Christopher can help you get a clear picture of what might work best for you. Christopher will explain your options, answer any questions you may have, keep you informed and guide you through every step of the mortgage process. Above all, Christopher wants to ensure that you have a positive home lending experience.
The NMLS ID is a unique identification number that is issued by the Nationwide Mortgage Licensing System and Registry (NMLS) to each Mortgage Loan Originator (MLO).
Rate, points and APR may be adjusted based on several factors including, but not limited to, state of property location, loan amount, documentation type, loan type, occupancy type, property type, loan to value and your credit score. Your final rate and points may be higher or lower than those quoted based on information relating to these factors, which may be determined after you apply. Rates shown are not available in all states.
Tools and calculators are provided as a courtesy to help you estimate your mortgage needs. Results shown are estimates only. Speak with a Chase Home Lending Advisor for more specific information. Message and data rates may apply from your service provider.
All home lending products are subject to credit and property approval. Rates, program terms and conditions are subject to change without notice. Not all products are available in all states or for all amounts. Other restrictions and limitations apply.
Home lending products offered by JPMorgan Chase Bank, N.A.